Daniel Ring
Software Engineer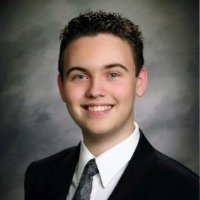 Daniel Ring
Software Engineer
I'm a software developer and hardware engineer with experience in computer networking and OS development, currently working on Windows core networking components at Microsoft.
Work Experience
Software Engineer II

2020 - Current

Microsoft Corporation, Redmond, WA

Implemented various features from earlier protocols in the Windows HTTP/3 client
Designed and implemented a cross-VM proxy settings API for Windows Subsystem for Android
Developed an extensible certificate generation library for use in automated testing
Mentored an intern in adding support for HTTP request delegation to a performance test tool
Added support for efficient background connections in WinHTTP

Software Engineer

2018 - 2020

Microsoft Corporation, Redmond, WA

Refactored WinHTTP, WinINet, HTTP.SYS, and DNS to support state separation for Windows 10X
Enabled independent TLS configuration per virtual host in HTTP.SYS for Azure Front Door
Added fine-grained HTTP API performance metrics for Microsoft Exchange Online
Created a drop-in compatibility layer linking legacy test suites to a modern DevOps pipeline
Added support for IPv6 Fast Fallback, TLS False Start, and TCP Fast Open in WinHTTP

Software Engineer Intern

Summer 2017

Microsoft Corporation, Redmond, WA

Developed a C# .NET Core application for end-to-end performance and reliability testing of Windows container networks
Configured Docker Swarm, Kubernetes, and Azure Service Fabric clusters for deployment
Other Experience
Engineering Consulting

2020 - 2021

Delphire Inc., Pasadena, CA

Designed and built a prototype IoT sensor for a startup company.

Open-Source Development

2015 - 2021

Packaged modern webmail software for inclusion in Debian.
Designed and built a self-sustaining IoT wireless mesh network using solar-powered Raspberry Pi Zero nodes and IEEE 802.11s as a senior design project.
Developed an extensible robot control system and built a quadcopter as a proof-of-concept.

Clinical Affairs Intern

Summer 2015

Second Sight Medical Products, Sylmar, CA

Developed, documented, tested, and verified patient evaluation and data analysis software for the Argus II sight-restoring ocular implant.

FIRST Robotics Competition Team 691

2011 - 2015

Programming lead, webmaster, and system administrator.
Education
University of California at Irvine

2015 - 2018

B.S. Computer Engineering
Minor in Information and Computer Science
Graduated Cum Laude

College of the Canyons

2009 - 2016

A.S. Computer Science
A.S. Mathematics
Graduated Magna Cum Laude
Dual-enrolled while in high school

Osaka University, Japan (大阪大学)

Summer 2016

Japanese Short-Stay In-Session Language Program