Daniel Ring
Software Engineer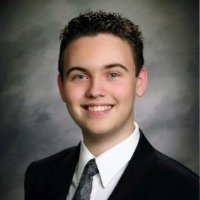 Daniel Ring
Software Engineer
I'm a software developer and hardware engineer, currently working on Windows core networking components at Microsoft.
Work Experience
Software Engineer

2018-Current

Microsoft Corporation, Redmond, WA

Extended and improved WinINet and WinHTTP core networking components in Windows 10 RS5 and 19H1, added support for Happier Eyeballs, and contributed to WinQUIC development.

Software Engineer Intern

2017 (3 months)

Microsoft Corporation, Redmond, WA

Developed a C# .NET Core application for end-to-end performance and reliability testing of Windows container networks, then configured Docker Swarm, Kubernetes, and Azure Service Fabric clusters for deployment.

Clinical Affairs Intern

2015 (3 months)

Second Sight Medical Products, Sylmar, CA

Developed, documented, tested, and verified Matlab and Java patient evaluation tools used in the restoration of partial sight to the blind.

Programming Intern

2013 (4 months)

AMS Fulfillment, Valencia, CA

Converted a freight tracking website from PHP to ASP.NET C#.
Other Experience
Open-Source Development

2017-2018

Packaged a modern webmail app for inclusion in Debian.

Open-Source Development

2015-2016

Designed and programmed an extensible robot control system in C++, then built a quadcopter as a successful proof-of-concept.

Google Code-in 2014

2014-2015

Open-source C++ development for KDE.

FIRST Robotics Competition Team 691

2011-2015

Programming Lead, Webmaster, and System Administrator; active member of both programming and electronics teams.

Information Security Consulting

2013

Researched security vulnerabilities and performed penetration testing.

App Development

2012-2013

Developed 25 applications for Blackberry and Android platforms including: IRC client, robotics competition tracker, time zone converter, reaction time tester.
Education
University of California at Irvine

2015-2018

B.S. Computer Engineering
Minor in Information and Computer Science
Graduated Cum Laude

College of the Canyons

2009-2016

A.S. Computer Science
A.S. Mathematics
Graduated Magna Cum Laude
Dual-enrolled while in high school

Osaka University, Japan (大阪大学)

Summer 2016

Japanese Short-Stay In-Session Program